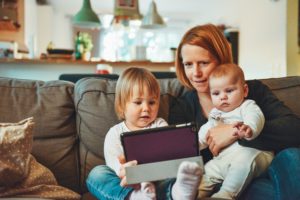 Mother's Day, is the second Sunday in May, and it is the day set aside in the United States and many other countries to honor our Mothers.   In other countries, it is celebrated on different dates and in some, an entirely different time of year.  Whenever the celebration, the spirit is the same. It is a time to honor the love and care given by our mothers. The lessons learned from our Mothers form the foundation of our beliefs about ourselves, our world and our relationship with it.  Women have traditionally held positions which require the nurturing manner of a mother – teachers, nurses, administrative assistants (every admin knows that "mothering" the boss is an unwritten part of the job description).
Patience, understanding, wisdom and love are passed down from mothers to their children. Most of us have had a woman in our life other than our birth mother that became friend, confidant, teacher or mentor…someone who counseled, supported, cheered or just quietly listened as we grew into the person we are today.
In my own life, I especially honor my mother, who many of you know through stories in my book, for the incredible example she set for me.  I also appreciate my sisters who encouraged me by believing in my ability to reach my goals and sometimes behaved as though they were my mother.  I am grateful, too, to the many women I have met around the world who have been friends, mentors, attendees of my programs and sometimes seatmates on airplanes. These women have given me inspiration through their personal stories and their encouragement to keep doing what I do.
Whoever the person or people are in your life who have given you the warmth and comfort of a nurturing relationship or the shove out of the nest to fly on your own, take a few moments to call or write and thank them for caring for you.
Thank you all for being a part of my support system and allowing me to shine. I hope that what I do supports you and gives you the push you need to accomplish your goals and dreams. 
Happy Mother's Day!
Judi Moreo is an author, speaker, and professional mentor.  To inquire about Judi's services or products, call Turning Point International (702) 283-4567.